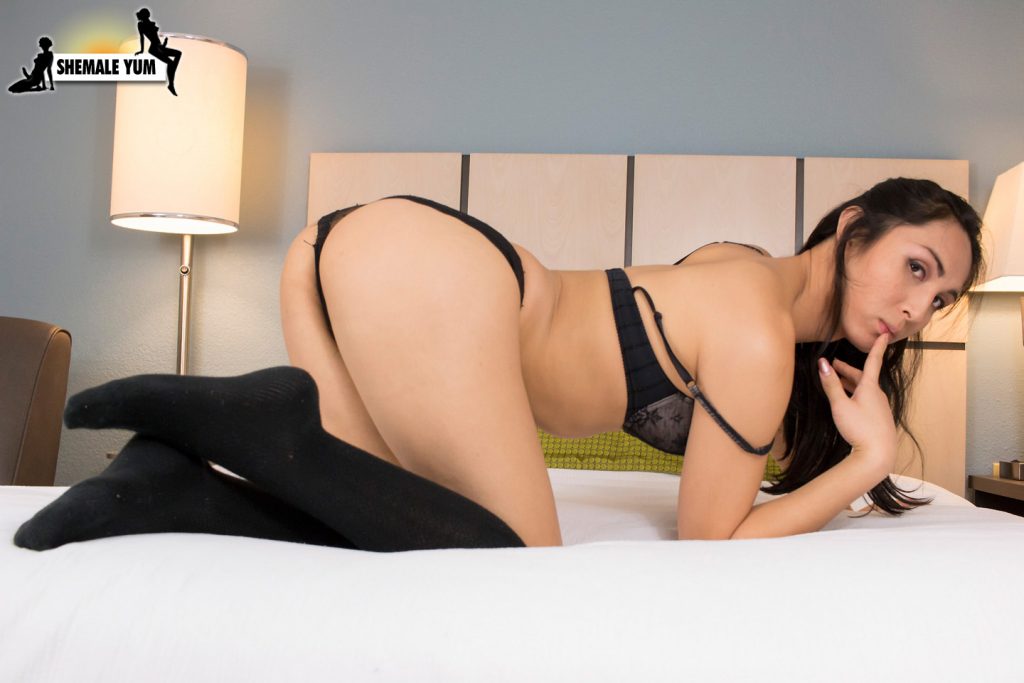 After spotting Lexi Barbie online, I contacted her about doing a shoot. As good as I thought she looked online, she looked even better in person, because those pictures online were old.
She already had modeling experience, but this was the first time she's done anything adult in nature. She gave off the right amount of attitude in her pictures to make up for her disdain for smiling on camera. I got her to crack a smile a couple of times. She has a great smile and amazing curves.
She's also got all kinds of outfits, but at the end of the day, that sexy body wasn't about to be covered up. Next time, she's promised to do a naughty homemaker look. I'm sure we're all looking forward to that!
Lexi has a great personality. Absolutely no going through the motions with her and it made for a rally fun shoot. All positive things to say about this girl, no negatives! She was a blast to work with.
Lexi is a total bottom, says "I've never had sex like a guy."
Stats: Height: 5'7″/170cm, Weight: 115 lbs/52kg, Shoe Size: 8.5 US Women's
Also Featured On:
Asian American TGirls / Shemale.XXX