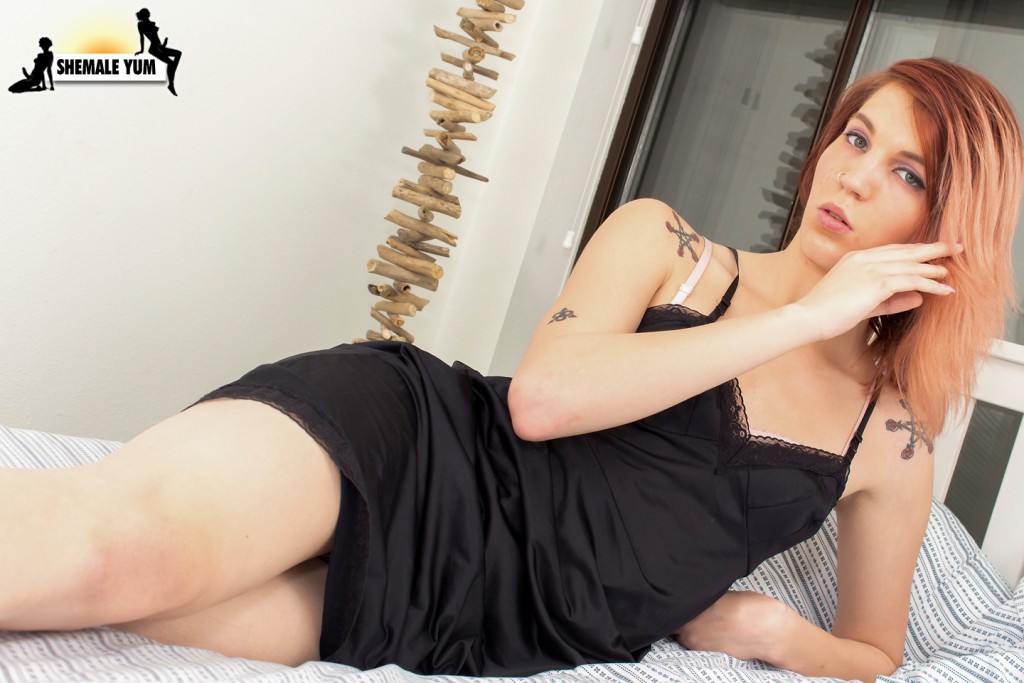 Freya Wynn stands a towering "190 centimeters" in height and has a look that I'm loving. She weighs 125 lbs and her measurements are 34A-27-33.  She's only been on hormones for a year and already looks amazing. I somehow wound up pouring hot candle wax on her and seeing her epic reaction was pretty cool.
Her current life goal is to go to school for speech language pathology. Her favorite hobby is longboarding.
She says "I'm really kinky and /really/ love collars, pet play, electroplay, and waxplay." She also likes ice! Bondage isn't really that much of a turn on for her unless it's combined with another kink.