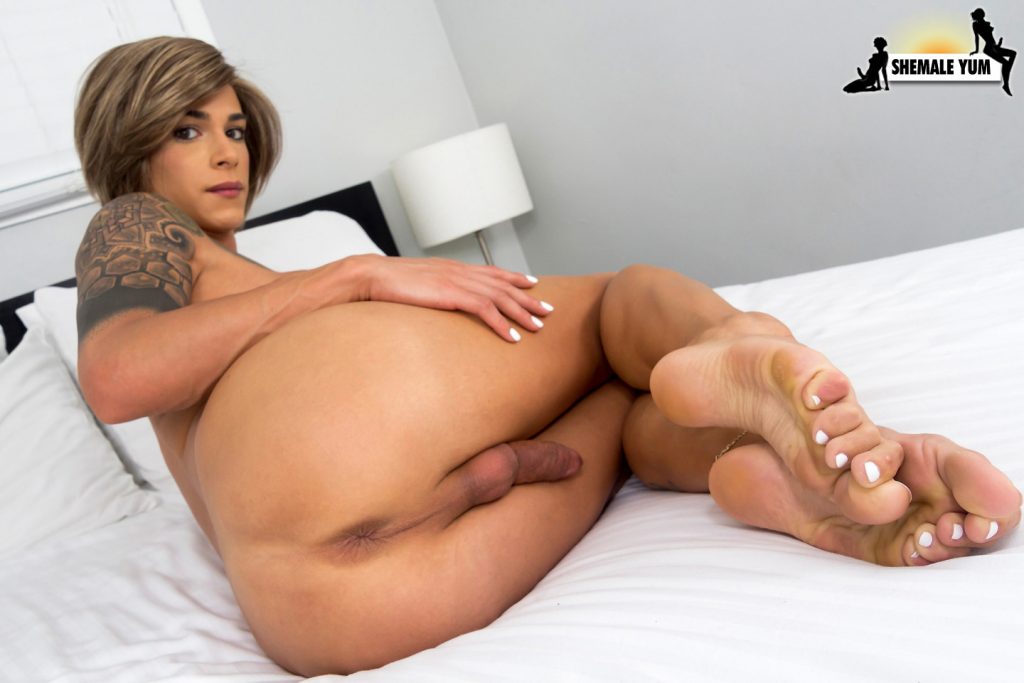 For those who like growers, look out! This girl couldn't have been much more than an inch and a half flaccid, but her dick grows to over seven inches. That is the biggest jump I've ever seen. She was turned enough during the shoot that it never got that small again.
She's gorgeous, but can also do a very androgynous look that drives young 18 year old girls crazy.
In some of the pictures, I thought she looked like a lighter version of Alyssa Milano, but that's just me.