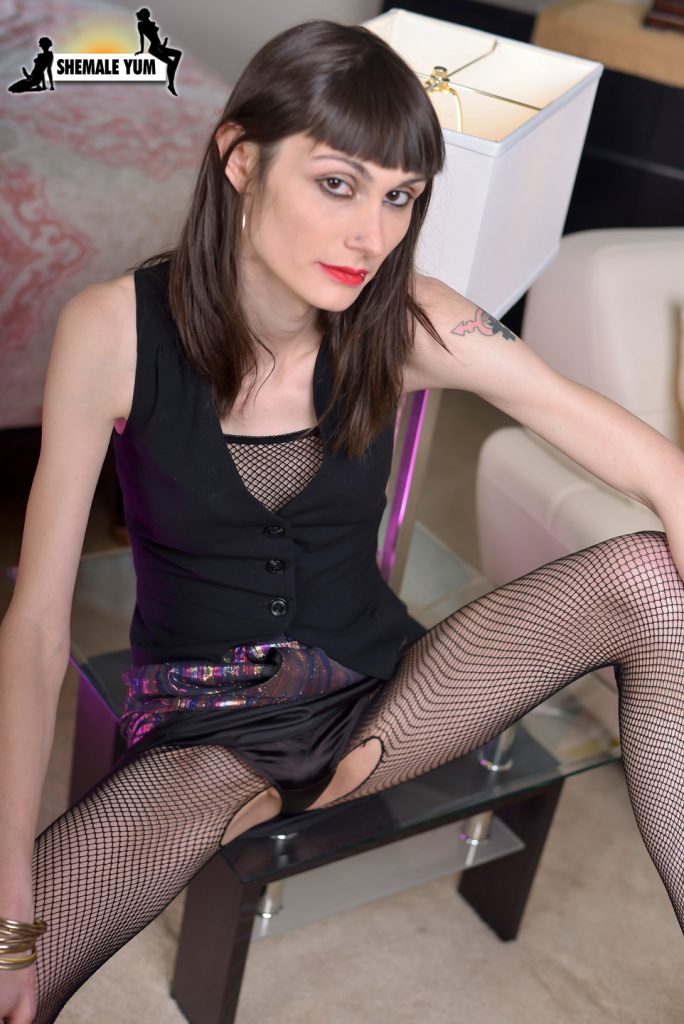 I'm not sure if it is the sexy lingerie, the haircut or the photo shoot (or even the name) but the first shoot of Chloe just portrayed a sexy French style movie. She's got a unique look and vibe about her and the first 2010 shoots by Remy were a super hit on the website. It took three years for her to return in a shoot by Kevin Dong – and these latest sets are from new Grooby shooter, River Stark and took yet another three years for her to return.
So we may only see her every three years, but we'll keep looking forward to more of her.
Chloe proved to be a great model to work with, I totally loved her look and we got along well. Chloe really made this trip to DC fun. After a bit of chatting over pizza we realized we had some mutual friends, had a laugh and got to work. I really love Chloe's look and demeanor, reminds me a sexy tgirl version of Fiona Apple!
Here are some words from her:
"Hi, my name is Chloe and I'm an up and cumming new tgirl model who is looking to make a name for myself. I love being topped by other hot trannies, so look for me with the best!"
Also Featured On: