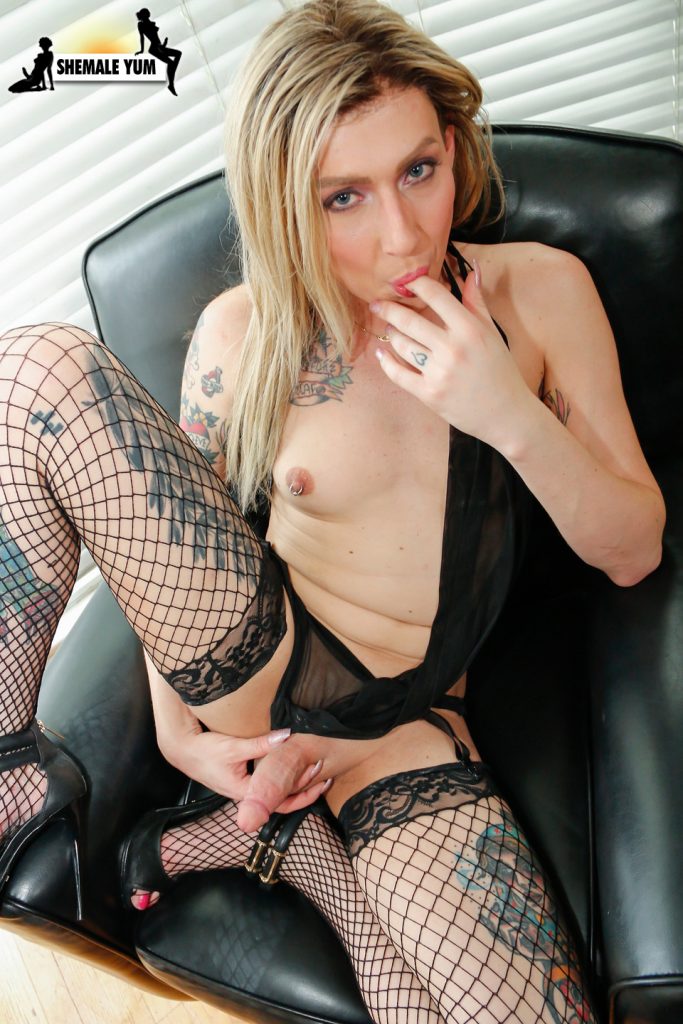 Wow – hard to believe that Athena debuted on this site back in 2004 when she was 18 and made multiple appearances until 2009. She then took an extended hiatus and returned in 2015 in some fabulous Buddy Wood sets here and a Blackula hardcore on Shemale.XXX
At 5ft 7, slim and with natural good looks, she looks stunning both in and out of clothes and that Southern accent oozes with sex appeal.
It's great to see her working again and more popular than ever.
"I was on my way to Detroit and Seanchai wired in a hot lead. I checked out this girl and I am glad he referred me.
Athena is a young white TS just starting out who had recently relocated to Detroit from the New Orleans area. It is quite easy to live as a girl in Michigan as compared to other jurisdictions, not that Athena has any problems being passable. I went to pick her up and found a sassy little blond thing leaning up against the front step waiting and as we drove back to my place, we hit it off instantly.
The shoot went really well, as you can see, and we had a lot of chemistry. She is horny and open minded plus a lot of fun to be with. Her body is nice and has a long cock that gets nicely hard. Can't wait to see her again but what I would like to know is: If she touched my wiener, does that make her my girlfriend? Heh heh."