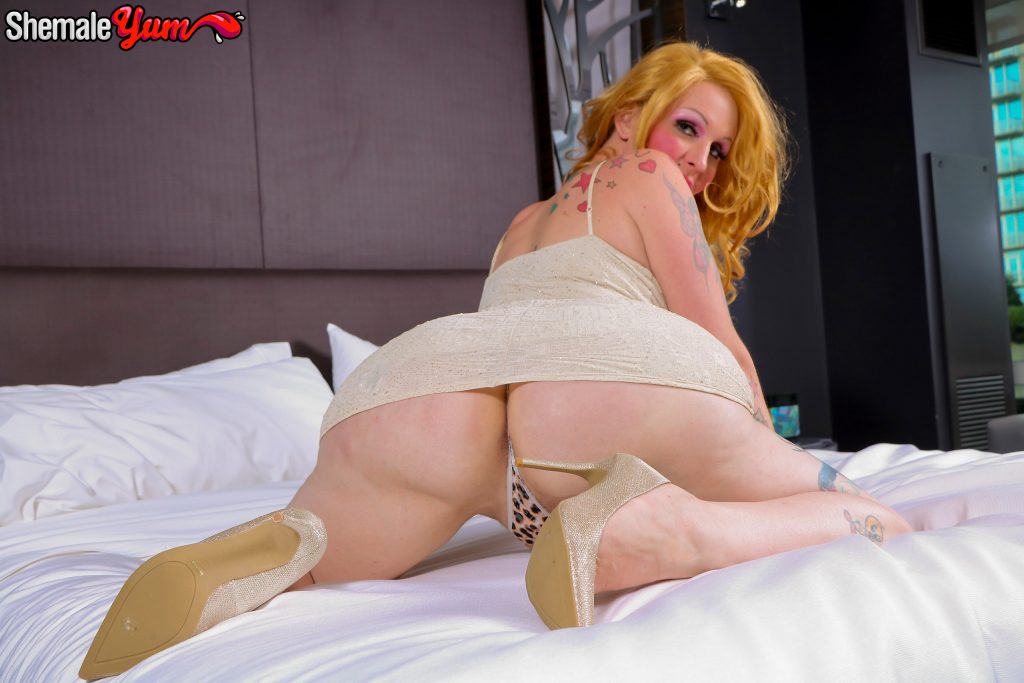 If any girl deserves to called "bigger than life" this is the one!  In addition to being a real eye popper, she's also one of the most down to earth girls I've come across here in Vegas. She keeps things low key and rarely makes an appearance at the Lounge, in fact, most of the other girls in town don't know her.
When she showed up for her shoot I got the feeling I had seen her somewhere before. It turns out she's modeled for a couple of other TS web sites and is trying to make a name for herself in adult videos.
At the start of the second set, she grabbed a sword off the wall and asked if she could pose with it. I think everyone will agree she makes one hell of a warrior princess.
Candy is of Russian descent and has a web site.