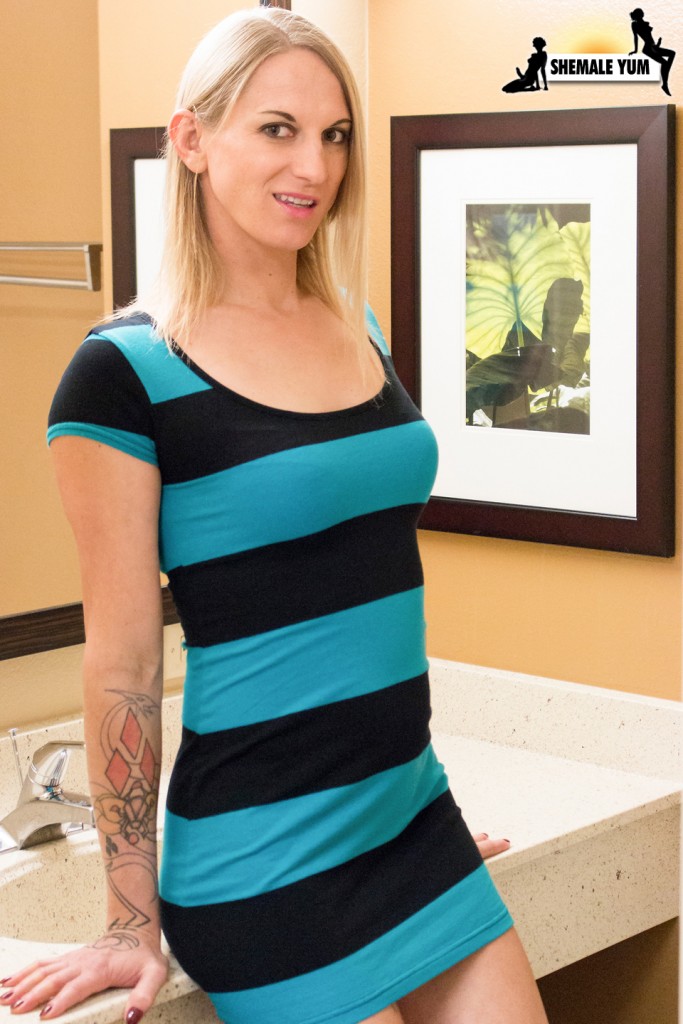 Lusinda Devine is 6'0″ with a slim, but athletic build. She likes to eat healthy and is very active. She likes the fact that she can walk out her front door and see the mountains.
She's an adrenaline junkie, which is why she wanted to do the shoot. She's also an artist, especially a tattoo artist. In fact, she does her own tattoos.
She's really interested in doing a hardcore shoot and showing what she can do. Too bad it takes too much prep for her to have done it on video, but next time I'm going to be pushing for her to double penetrate herself with a guy. We'll see if she can do it.
She likes all genders, saying that versatility in the bedroom is important.