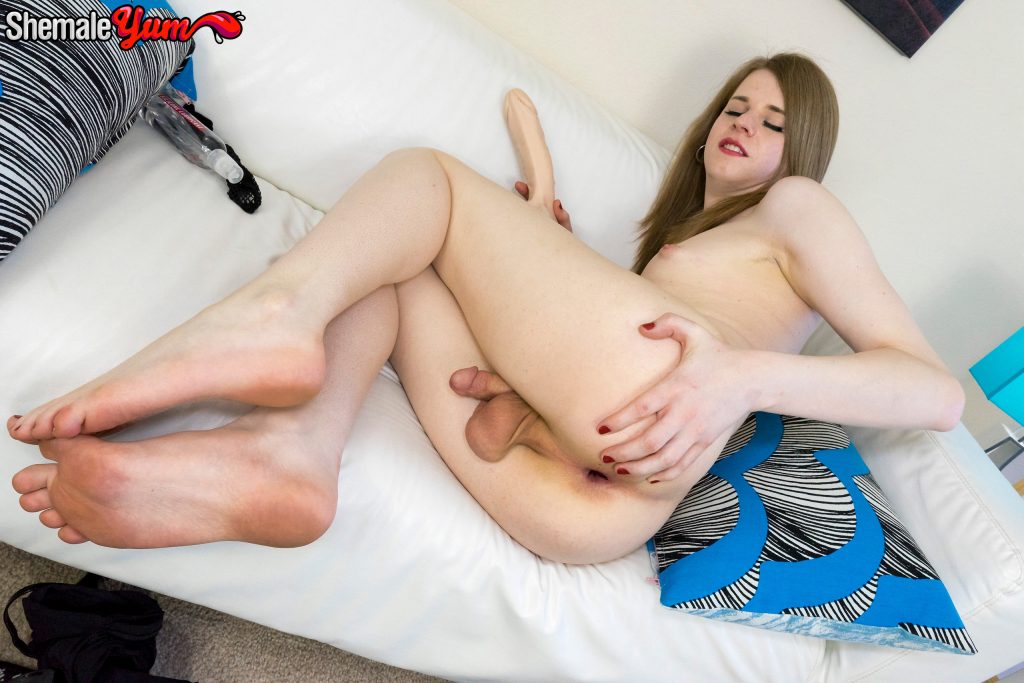 Amber Rembrandt is an Aussie chick from a small town, who just happens to have a big, seven inch cock. She stands six feet tall.
Her trademark is her very, big, long tongue that excites everyone when they think the oral she's capable of.
Sexually, she's pansexual, but loves a big, strong man who can toss her around like a rag doll. As you'll see in the video, she can handle huge cocks and has a nice gap going on when she puts that huge dildo in there.