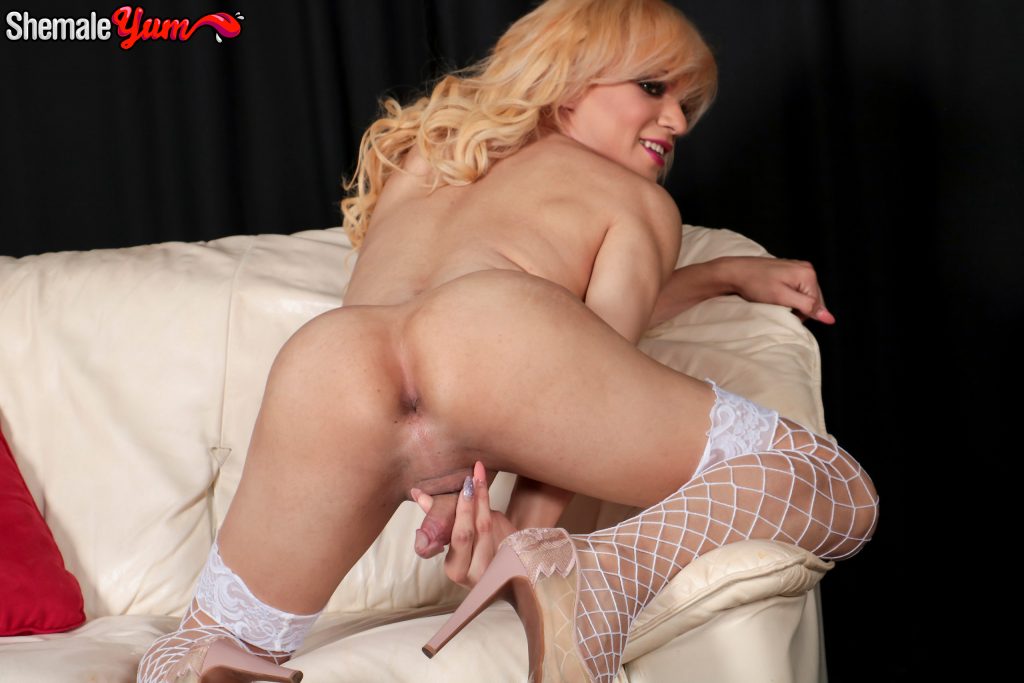 Josselyn arrived at the studio all fired up and ready to get into the porn business. She was hot and horney and looked the part. A sexy blonde bombshell. Josselyn is from Mexico and now lives in the Tampa Area.
This little honey has a hot body with great tits nice hard cock and an awesome ass that's just asking to be fucked. Josselyn worked hard at it and ended up with a good cum shot.
She is a great new model and is going to be very popular. I Look forward to getting her back for a hardcore soon.