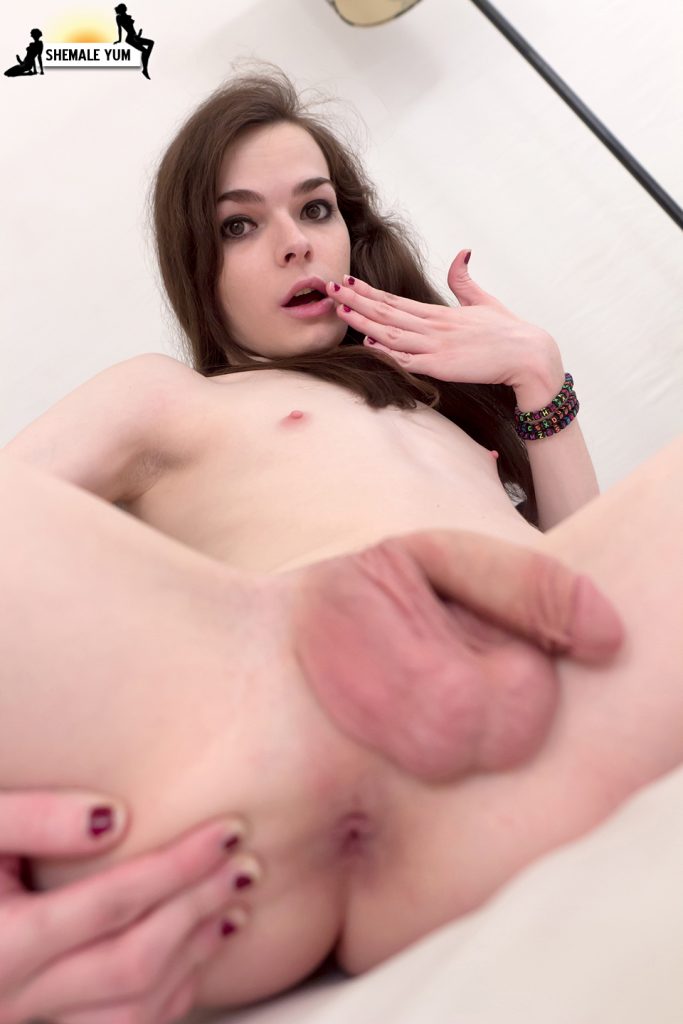 Kira Crash was originally known as Sativa.
"Hi guys, my name is Sativa and I am a petite trans woman with very big dreams. For fun I love to watch movies and write poems and short stories. I have quite the vigorous sexual appetite. My favorite thing to do is eat ass, and I am very into the BDSM and fetish world. Submission is a huge turn on, and making my subs cater to my every desire touches a special place in my sexual being."
DOWNLOAD ALL FOUR OF KIRA'S YUM APPEARANCES IN HD HERE!