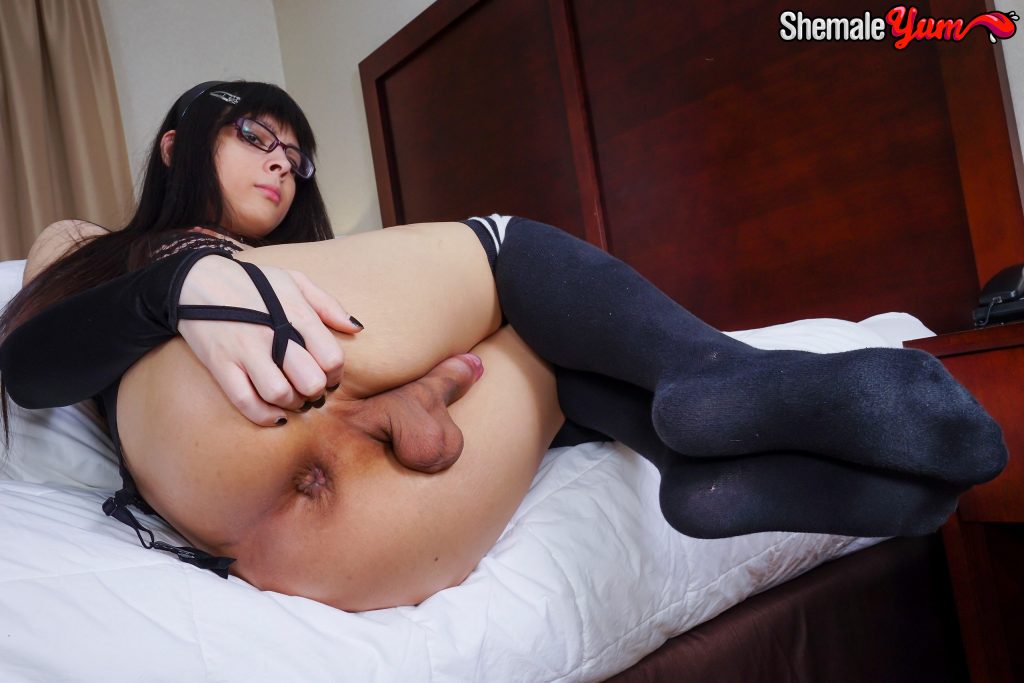 Lilith Lovett is a half-Asian & half-Caucasian girl from Taiwan, she speaks fluent English on top of her native language of Mandarin Chinese. Back in Taiwan, she has some experiences working as a bar hostess, and some of those traits from that profession still shows in her mannerisms to this day!
She's pansexual, she likes men, women and trans folk alike. She's got a gothic style that fits her personality. Once, she offhandedly said that that her school girl look was very popular with foreign men.
We hung out with my friend after the shoot. My friend's co-workers showed up and were wondering…
"Who's that girl!"
She's very good looking and passable in person.
**** Update: May 2017 ****
Lilith says her dick has gotten a little bigger since she's been using it more and her boobs definitely got a lot bigger. Now, if I could only get her to ditch the black and bring in some color!