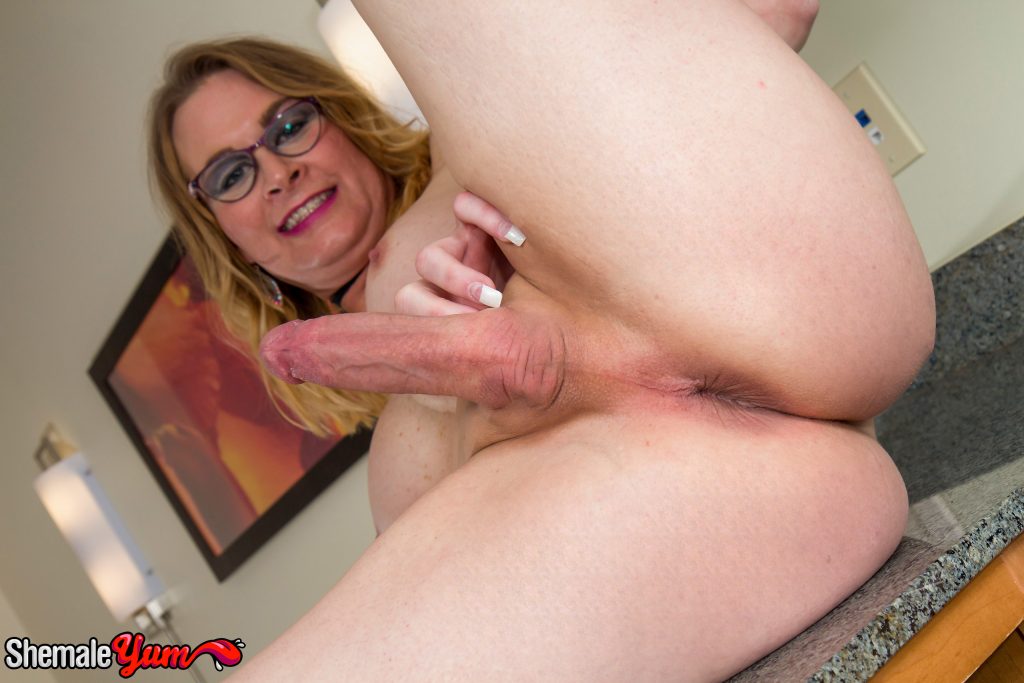 Miss Marcy stands an amazing 6'2″ with a cock that gets rock hard. She loves to be a submissive bottom, to be spanked, to be driven to multiple orgasms, and to be tied up.
When there's no body to get her off, she masturbates to get off.
She was amazing to work with, it was 6 degrees outside and she did a couple of poses, before my Las Vegas/Sacramento temperament kicked in and I fled back inside.
She'll be fun to work with again in the future.