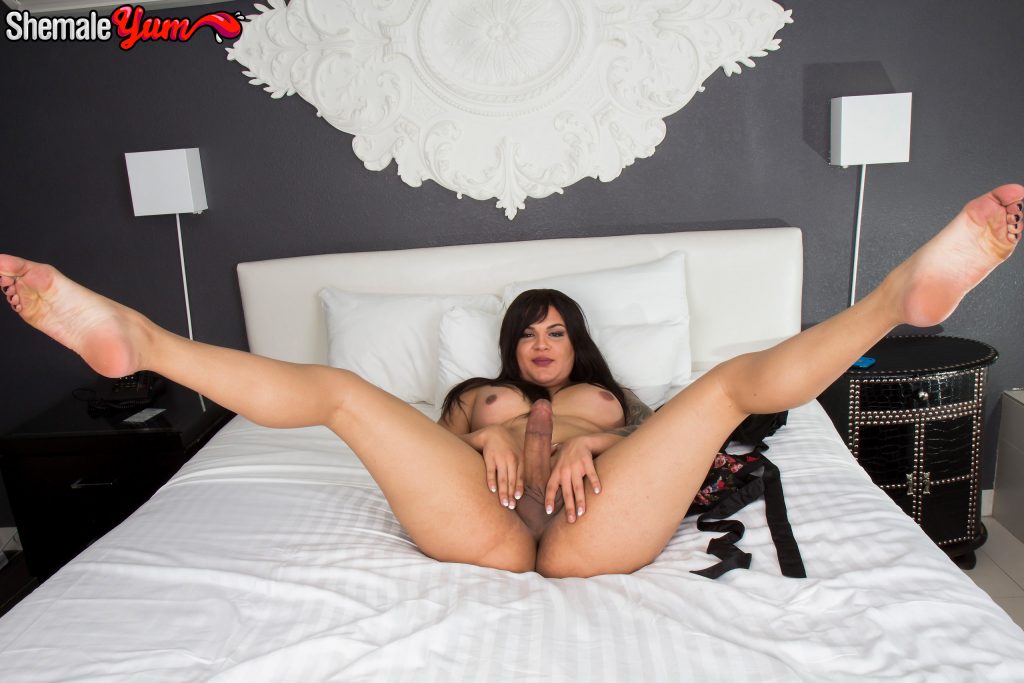 Scarlett Peggings is a thick, 6'1″ tall Puerto Rican girl with a massive 8″-9″ cock.
Although she has bottomed in the past, she prefers to top. She likes to suck dick, but enjoys making a guy choke on her cock even more.
Besides having a huge cock, some of her outstanding features are her legs and fat butt. Those three things combined make her a powerful top t-girl!