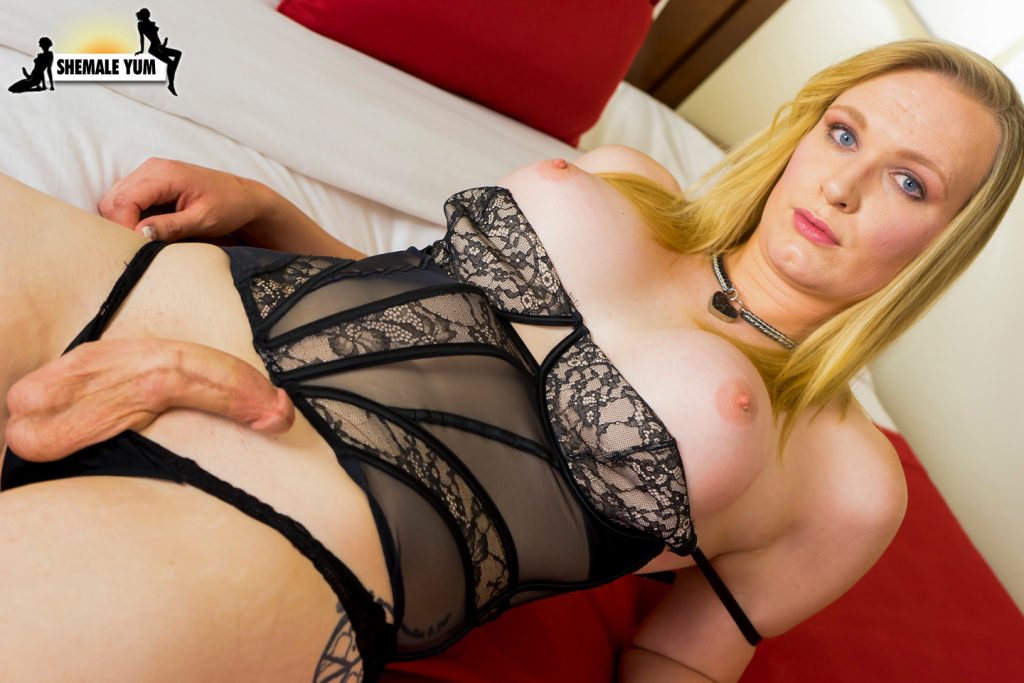 Sarah Silver is a lovely blonde, 6'2″ tall transgirl with a huge ass – she says it's her best feature – and some mile long legs that match up well with the Mile High City, Denver Colorado.  She's got some huge breasts that she loves to have abused. She loves to have her super sensitive nipples bitten and slapped.
She's originally from Canada, but loves it in Colorado because there are plenty of young people who enjoy the outdoors. She loves things like biking and snowboarding.
She said she's not going post-op, since she loves to top in addition to being fucked really hard and rough. Her favorite position is doggystyle.