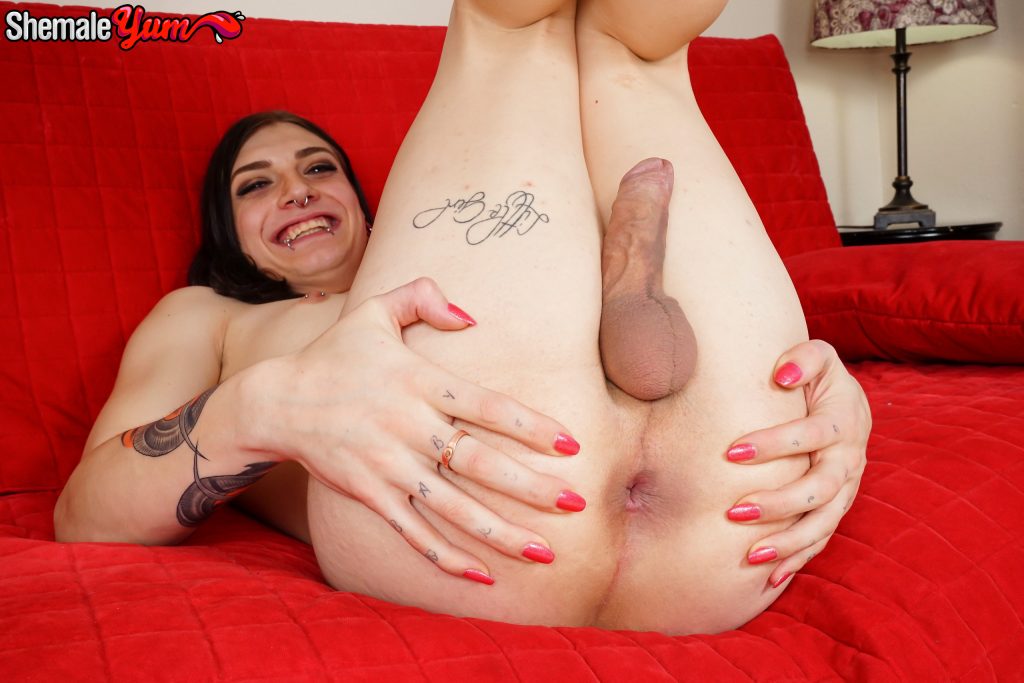 Cassidy Quinn is 6'1″ tall 155lbs, with a slim, athletic build with an epic smile and a crazy sex drive. Wait until you see her in all girl action over at tgirls.porn!
She's got a big, uncut cock that gets rock hard and she's a great top with it. It's the perfect shape for porn. She's an awesome bottom too, being that she's more submissive. She knows how to be dominant when on top, though.
Among her great features is her dark hair that contrasts nicely with her green eyes. She loves BDSM, giving oral, getting fucked, and her favorite position is doggystyle.
She's pansexual, so she's attracted to people regardless of gender or body types. In fact, I know a couple of her partners and they couldn't be any different!
She's from the Vancouver, BC, Canada area.