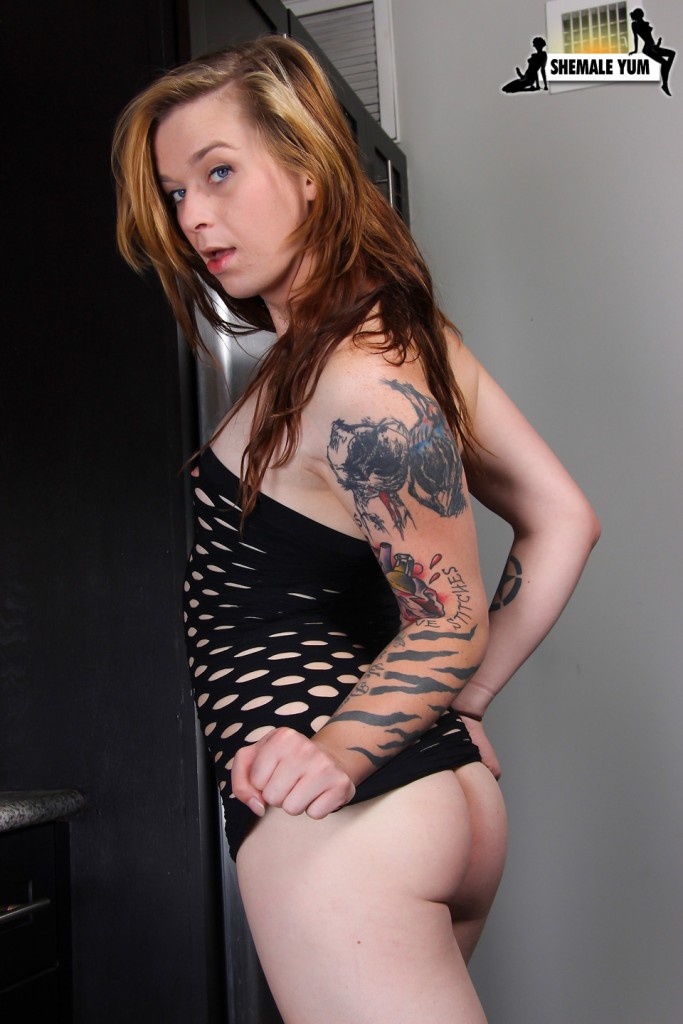 The beautiful Taryn Elizabeth has quite a following on tumblr and just a natural, beautiful face. She was able to get hard and stay hard easily.
She didn't really have too many kinks or fetishes besides light choking, but she has a couple of unique spots that drive her wild. She loves to be grabbed by her hips, touched behind her ear, and for her lover to run his or her hands up the inside of her legs.
Her absolute most pleasurable type of oral to receive is a rim job.
She's about 5'9″ and says her best feature are her eyes, which is the first thing I noticed when she walked in.
Also featured on: